*Welcome to Rhonda Holbrook's Signature Insurance
Here at Rhonda Holbrook's Signature Insurance we are an independent agency that has the availability to shop around for the right coverage at the right price for your insurance needs
What we Serve:
Your home, auto, life, business, and much much more!
*Our goal is to:
Simplify our client's insurance matters
Furnish our clients with better coverage
Reduce our client's insurance costs
*Business Hours:
We are here for you when you need us!
Please contact us Monday - Friday
8:30 AM to 5:00 PM
Evenings and Saturdays by appointment
*Personal Insurance
If it's personal insurance you are looking for we can help! Here at Rhonda Holbrook Signature Insurance we look out for the best interest of our client, we want to give you the right coverage at the very best price and also give you the service that you deserve!
What we insure:
. Auto
. Classic Car
. Smart Car
. SR22's
. Motorcycle
. ATV
. Moped
. 4 Wheeler
. Snowmobile
. SkiDoo / SeaDoo
. Homeowners
. Contents (replacement vs. actual cash value)



. Condo
. Renters
. Mobile Home

. Boat
. RV
. Travel Trailer
. Camper
. Life
. Flood
. Wedding
. Pet

Permit us to review your current coverage and we will be happy to work with you in finding the highest quality coverage at the very best price!
You could earn up to a 30% discount on your auto policy by plugging in your snapshot! Ask us how!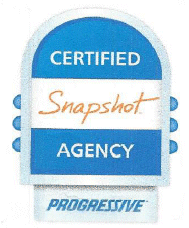 *Business / Commercial Insurance
Here at Rhonda Holbrook Signature Insurance, LLC we will take the time to go over the coverage that is right for your type of business and make sure you are properly covered in the event of a loss!
Are you curious about your current coverage? Are you under insured / over insured? Are you paying too much? How do you know? Is it time for a policy review? Want to find out? Please give us a call to set up an appointment today!
We can Assist you in finding coverage for:
. Associations

. Business / Professional / Personal Services

. Contractors

. Financial Services

. Manufacturers

. Printers

. Retailers

. Technology services / Manufacturing

. Wholesalers

. Business owners

. General liability

. Workers comp

. Commercial auto

. Dealer plates

. Bonds
And much more..........
*About Us
Rhonda Holbrook Signature Insurance was established in Nashua, NH in 2011.
Together, agents Rhonda Holbrook and Justine Rodgers are backed with 27 years of insurance experience. If it is quality customer service you are looking for, you've come to the right place! Rhonda and Justine stand committed to providing all of their clients with highly personalized service. Whether you live in Nashua or out of town, we serve all of Southern NH and can assist you!
If you are in the market for insurance, please contact us today!



Phone 603-943-7179

Fax 603-943-7180



Some of the companies we do business with: